CHOK BEAUTY Crystal Power Sonic Eraser
The CHOK Beauty Crystal Sonic Eraser is designed with an amethyst crystal to stimulate a group of facial cells called fibroblasts to produce more collagen, which is very important in wound healing and tissue repair. Our Crystal Sonic Eraser reduces the appearance of facial lines and wrinkles around the eyes, nose, mouth, cheeks, jawline and neck.
The magical far infrared rays (FIR) emitted by amethyst gently raise the surface temperature of the skin to aid in her healing process. This heat helps your capillaries to expand and promotes good blood circulation. Increased blood circulation nourishes the skin cells with oxygen and nutrients to keep your cells healthy and vital and by carrying away waste products, like free radicals.
Use you Sonic Eraser 3-5 minutes daily for glowing dewy skin, follow the recommended CHOK anti ageing routine included in the manual. Our beauty tool is suggested to be used with serum, oil or moisturizer on deep cleansed skin.
HOW TO USE:
Eyes: Gently press and glide the tool under the eye area starting from the centre of your face moving up and around to the brow area.
Cheeks:  Gently press and glide the tool upward, moving from the middle of your face to the outside of your face.
Lips: Gently press and move the tool around the outside of the lip area in upward motions.
HOW TO CLEAN:
The Crystal Sonic Erases should be cleaned after each use, rinse with warm water and dry thoroughly.
The Sonic Eraser requires AA battery, not included.
Our PREMIUM packaging has been aligned to the Sustainable Packaging Initiative by reducing the use of plastic and other polymers. Our giftable box is 100% recyclable and recycled carton to promote our 3Rs Sustainable Policy: REDUCE, REUSE, RECYCLE.
Customer Reviews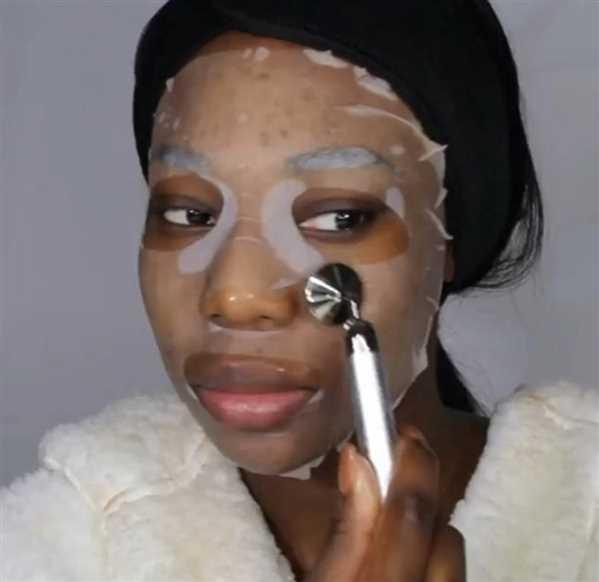 04/25/2020
The best amethyst tool
I love my amethyst tool, are amazing. I'm using it during my day and night routines and my skin is looking so great!
@adeolapatronne
United Kingdom
05/18/2020
Glowing skin!
Super quality, feels and looks like a durable luxury item. The vibration is solid and strong, and makes my skin glow. Loving it!
Y R.
Netherlands
05/17/2020
Love it
This is so nice to use. I bought it for my mum and I'm gutted it's sold out, as I want one for myself now! Really nice when using my caffeine serum
Collette g.
United Kingdom
05/12/2020
Very handy skincare tool
I adore this product. It really helps my skincare products seep into my skin and it makes for a good eye roller once you've applied eye cream/gel.
Abs .
United Kingdom
05/02/2020
Carol C.
United Kingdom