Description
MADE OF SILKY NANO FIBRES
Our Korean inspired reusable makeup remover pads completely wipe off makeup and gently exfoliate your skin.
Made of silky nano fibres get deep into your skin layers and clear clogged pores from dirt and bacteria while maintaining balanced the pH levels in your skin.
Our pads offer a chemical free alternative to regular makeup removers as they completely remove makeup just using water!!!
They are a great alternative designed to remove even the toughest makeup including waterproof mascara and eyeliner, primers and lipstick.

They are naturally hypoallergenic, perfect for your sensitive skin.
Our reusable makeup remover pads wipe makeup Off just with adding water

Amazingly absorb makeup residues, oils and dirt while reducing bacteria by 99%

20% larger than regular reusable pads are great to deep cleanse into your pores

Suitable for all skin types, even the most sensitive ones

Pack of 3 XL pads include a gorgeous FREE makeup bag
HOW TO
TRANSITION TO A ZERO WASTE LIFESTYLE!
Save more than 40% on cleansing wipes, they can be washed up to 200 times replacing thousands of disposable pads.
REMOVE WATERPROOF MASCARA AND EYELINER
Made of Nano-fibres 1/10th the diameter of a human hair and 1/20th the diameter of a strand of silk.
The super fine fibres amazingly absorb primers and waterproof makeup with just water.
GREAT FOR HEAVY MAKEUP

They are ionic charged due to the open spaces between the fibres, attracting dirt and heavy makeup like a magnet!
They are also non-abrasive and gentle on your skin surface.
A MUST HAVE FOR YOUR SKINCARE ROUTINE
These are essential for your morning and night routines as the three layers remove face masks and cleansers.
As they're chemical-free, they're an amazing choice for those with sensitive or allergy-prone skin.
HOW TO CLEAN:
Wash them with warm water and detergent, do not use any softener. Hang to dry.
Sustainability
PREMIUM PACKAGE!
Our PREMIUM packaging has been aligned to the Sustainable Packaging Initiative, the giftable cosmetic bag is 100% recyclable to promote our 3Rs Sustainable Policy: REDUCE, REUSE, RECYCLE.
INCLUDES:
3 Extra Large Hypoallergenic Reusable Makeup Remover Pads

Cosmetic bag

Instructions Manual
Customer Reviews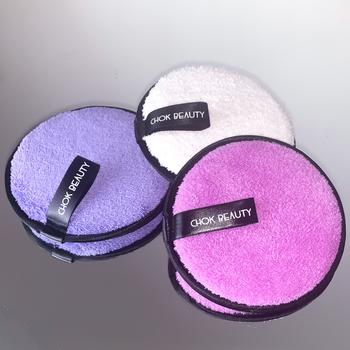 10/28/2020
Read the review in the magazine and I can say they are nicer in the flesh. Lovely product, I recommend.
Sam K.
United Kingdom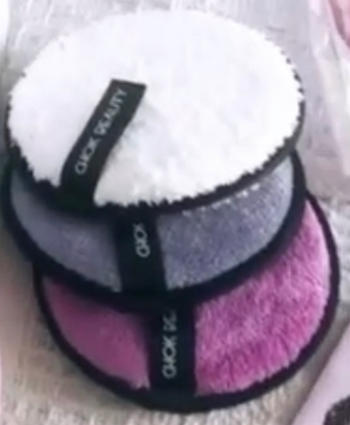 07/07/2020
Super soft
I absolutely love these reusable make up remover pads, they are so good! It's halved the time it takes me to remove my make up and they feel so soft
Kirrri
United Kingdom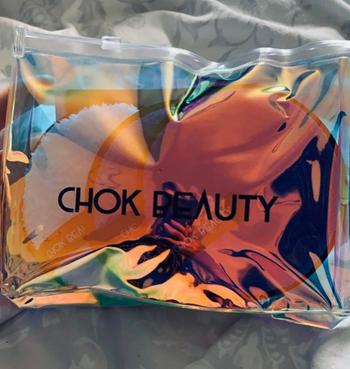 05/19/2020
Good value for money
Beautiful product and packaging, so soft on your skin and they are so quick and easy to clean. Great quality.
Charlotte D.
United Kingdom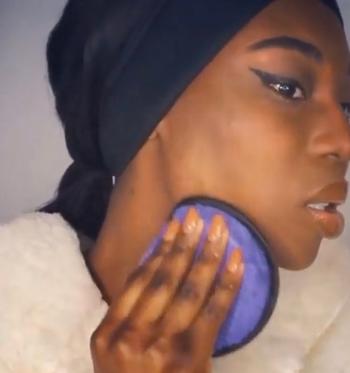 04/28/2020
Best makeup remover
I was so impressed after first use, it really remove my make up with just water. I tried it on waterproof make up and it removed my long lasting thick foundation. Absolutely recommend it
Adeola
United Kingdom
10/30/2020
Makeup Remover Pads
Excellent and easy wash for next day makeup removal . Great clean cleat fresh feeling skin
Terri L.
United Kingdom